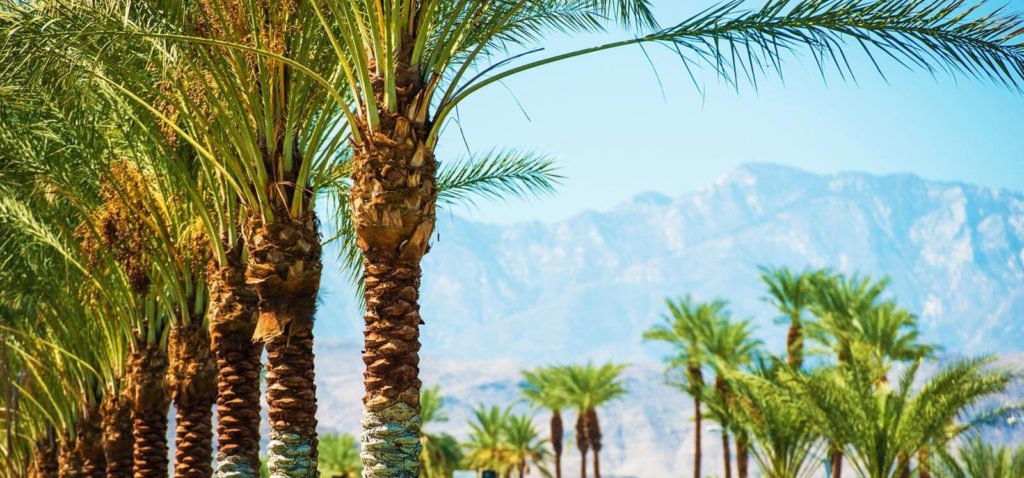 Festival Shuttles in Palm Springs & Indio
Palm Springs is home to countless events, conventions, festivals, concerts, and more! If you're looking for event transportation and festival shuttles in Palm Springs, Xpress Shuttles is the fast and affordable solution.
If you're headed to a special event in Palm Springs, Indio, Palm Desert, or Coachella, CA, Xpress Shuttle can provide the transportation service that you're looking for. Palm Springs has everything from great hiking spots in the mountains to shopping at the outlet mall; however, the area may be best known for its concerts and special events. The Empire Polo Club in Indio, CA, is home each year to the Stagecoach and Coachella music festivals. Coachella draws crowds not just from Los Angeles and Southern California, but from all over the world, and Xpress Shuttles can offer transportation service for all your concert or festival needs. Whether you need a ride from L.A. to Palm Springs, or you're looking for a festival shuttle from your hotel in Indio, you can count on Xpress. Our shuttles are the best travel options for groups of concertgoers or if you're staying in an out of the way hotel or vacation rental. Official event shuttles often only service the major hotels in Palm Springs, but an Xpress Shuttle can be customized for your travel needs!
Concerts and Events Near Palm Springs
Here a just a few of the major events happening in Palm Springs and Indio:
Palm Springs International Film Festival – January – The Palm Springs International Film Festival is one of the country's largest international film festivals. Don't be surprised to see red carpet appearances by some of biggest names in Hollywood.
Where: Various theatres throughout the Palm Springs and Coachella Valley area.
Tour de Palm Springs – Early February – Enjoy some food and fun with thousands of bike riders for a good cause. The Tour de Palm Springs is a bicycle race throughout Palm Springs with a portion of the entry fees and pledges benefitting local charities in the Coachella Valley.
Where: 74854 Velie Way #9, Palm Desert, CA 92260
Riverside County Fair and National Date Festival – February – Originally started to celebrate the annual date harvest, the Riverside County Fair now features more than 7,000 exhibits and an "Arabian Nights" theme.
Where: Riverside County Fairgrounds, 46350 Arabia St, Indio, CA 92201

Frank Sinatra Celebrity Golf Invitational – Mid-February – The Frank Sinatra Golf Invitational has a long history as one of the top golf events in Palm Springs and acts as a fundraiser to benefit the Barbara Sinatra Children's Center.
Where: Eagle Falls Golf Course, 84245 Indio Springs Dr, Indio, CA 92203
Coachella Valley Music and Arts Festival – April – The Coachella Festival is rollicking weekend that happens every April that features a variety of music genres including the latest in rock, indie, hip hop, and dance music. Book your Coachella Shuttle early!
Where: Empire Polo Club, 81-800 Avenue 51, Indio, CA 92201
Stagecoach Country Music Festival – April/May – The Stagecoach Festival often serves as a sister event to Coachella. Stagecoach showcases country artists ranging from folk, bluegrass, roots rock, mainstream, and alternative country. Reserve a Stagecoach shuttle with Xpress!
Where: Empire Polo Club, 81-800 Avenue 51, Indio, CA 92201
Desert Arts Festival – The Desert Arts Festival is held several times a year in Downtown Palm Springs and features hundreds of local artist.
Where: 538 N. Palm Canyon Drive, Palm Springs, CA 92262
Indio International Tamale Festival – Early December – The Tamale Festival in Indio is more than just Tamales, and features a parade, carnival, and fireworks show. The Tamale Festival was also listed by Food Network as one of the top 10 "All American Food Festivals."
Where: Old Town, 100 Civic Center Mall, Indio, CA 92201
Reserve all of your Palm Springs festival shuttle or event transportation with Xpress Shuttle!