Book Long Beach Airport Shuttle Service
Our Long Beach Airport Shuttles have become the best option for travelers looking for style, convenience, and savings. When you go with an Xpress Shuttle in Long Beach, you are assured of traveling in either clean, new model vans or luxury town cars. Regardless of whether you are on a business trip/vacation or need a ride to Hollywood, Disneyland or the Long Beach Cruise Port, you will be able to find a shuttle van that meets your needs. Call and find out more about our Long Beach airport shuttle services at Xpress… 866-805-4234!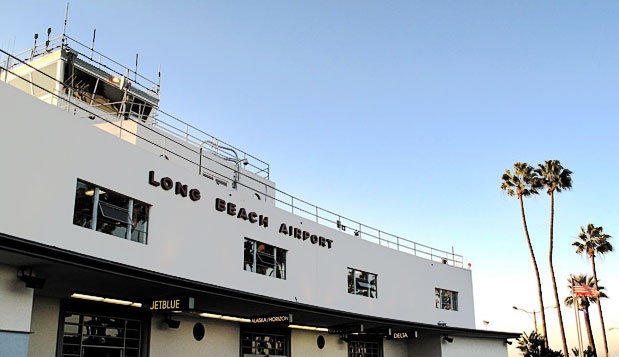 The Best Long Beach Transportation
Never worry about driving to Long Beach Airport again with an Xpress Shuttle. Forget about the stress of driving and L.A. traffic! Forget worrying about how you are going to get from Long Beach Airport to the San Pedro World Cruise Ship Terminal or the Long Beach Cruise Ship Terminal. An Xpress airport shuttle in Long Beach is here to help!
Xpress Shuttle provides fast and affordable airport shuttles throughout Long Beach, Torrance, Redondo Beach, Lakewood, and Rancho Palos Verdos. Ask about all of our Orange County shuttle services!
Reasons to use Shuttles in Long Beach
We're more than just airport shuttles in Long Beach! Maybe you are on that long-deserved vacation to Disneyland or visiting Universal Studios. Xpress Shuttle is the fast and convenient way to start your vacations. No matter where you want to go, forget about all the stress and pick a Long Beach Airport Shuttle Service instead. There are loads of benefits to using our car services:
Comfortable Ride – We provide up-to-date shuttle vans and luxury sedans equipped with all the latest amenities, all to make for a relaxing and comfortable ride.
Pick-up & Drop-off Services – Xpress Shuttle can provide pick-up and drop-off services that work with your schedule. Our Long Beach Airport Shuttle drivers will arrive when you need them, and you do not have to worry about whether your ride will pick you up or get you to the airport on time.
Reliable Transportation – Our drivers get regular updates about traffic conditions throughout the greater Los Angeles area. There's no better way to avoid congestion and get to your destination on time. Xpress vehicles are also checked and maintained on a regular basis, which helps make our Long Beach Airport Shuttles the most reliable mode of transportation available.
Affordable – Shuttle services charge a flat rate unlike taxis that charge you for the amount of time that you travel. You also never need to worry about surge pricing with Xpress! Don't worry about airport parking charges either.
All you have to do is relax and enjoy the ride. You will find the best prices for our Long Beach Airport Shuttle Service online. Why choose to travel any other way in Long Beach & Orange County? Besides airport transfers, Xpress Shuttles also provides Long Beach cruise transportation. You can also reserve shuttles from Long Beach to Palm Springs and more!
Check out Xpress Shuttles online or give us a call! We are the top Airport Shuttle Service in Southern California!