Book an Orange County Airport Shuttle through Xpress Shuttles
What's the best way to travel from John Wayne Airport to anywhere in Orange County and Los Angeles? Xpress Shuttle Service provides affordable and speedy airport shuttle alternatives throughout Orange County. We know how difficult choosing the best Orange County Airport Shuttle company can be, and we want to make it easy for you. With Xpress Shuttle Service you know that you will be getting on-time services & superior customer satisfaction. We promise reliable transportation services at an affordable cost. Our staff of airport shuttle drivers in Orange County are both courteous and well trained. Our years of experience come in handy with L.A. traffic jams, especially when we need to find alternative routes to get you to your destination faster. Nobody knows the way to or from John Wayne Airport better than an Xpress Airport Shuttle.
Give us a call and find out more about our Orange County airport transportation services at Xpress Shuttle 866-805-4234!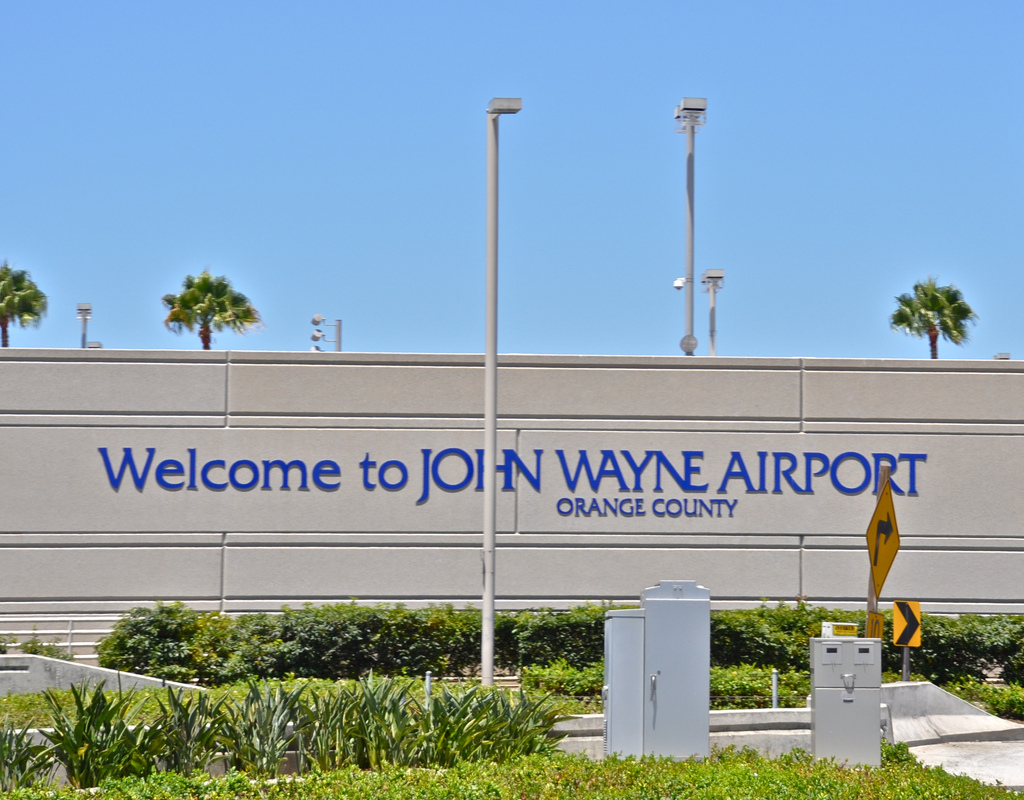 Why Book an Orange County Airport Shuttle?
You'll find that Xpress Shuttle lives up to its name. However, while ensuring that you make your flights on time, safety is our primary concern. This is what sets us apart from other Orange County Airport car services. Our airport shuttle services can provide customer pickup from anywhere in Orange County and the greater Los Angeles area. We'll get you to John Wayne Airport!
With Xpress Shuttle in Orange County you know that the vans will be current models and you can ride in comfort and luxury. Our drivers are experienced and know exactly how to plan and schedule your airport pickup. As long as you make it a point to be at the pickup location on the right time you will be able to get to your final Orange County destination on time, too. Choose a known and reliable shuttle services like Xpress.
Popular Destinations in Orange County
We're more than just the fastest and most convenient airport shuttle to John Wayne Airport. In addition to our airport shuttle services we provide transportation to residences and hotels in the nearby cities like Newport Beach, Irvine, Mission Viejo and Anaheim. The Anaheim Convention Center is a popular destination for business travelers. If you're headed to a convention or business show, we work with all the major vendors in Orange County.
Xpress Shuttle can provide transportation to or from John Wayne Airport to anywhere in Orange County including Irvine, Anaheim, Laguna Beach, Brea, Fullerton, and more. Ask about our airport shuttle availability today! You can reserve shuttles from Orange County to Palm Springs, the Inland Empire, and more!
The Best Travel Options in Anaheim
Traveling with one of our Orange County Airport Shuttles is the best option when compared to driving yourself or by taxi. When you drive to the airport, you have to worry about traffic as well as expensive airport parking. When you get an airport shuttle to John Wayne Airport, you simply have to sit back, relax, and enjoy the ride.
If you are on a business trip, the last thing you want on your mind is whether you will get to the airport on time. But when you book an Orange County Airport Shuttle, you know for sure that you will be able to reach your destination on time. Xpress even offers Disneyland Shuttles in Orange County and throughout the L.A. area.
Book your next Airport Shuttle in Orange County with Xpress Shuttle. We provide the best airport services throughout Orange County, Anaheim, Newport Beach, Irvine, Mission Viejo, and Fullerton.