Burbank Airport Shuttle
Book your next Bob Hope Airport Shuttle with Xpress Shuttle
If you're traveling through Bob Hope Airport in Burbank, an Xpress shuttle can make your trip a pleasant one. No matter if you are traveling for business or pleasure, there's always the same travel questions. Where you are going to park and how much will airport parking cost? How long it will take you to drive to the airport? How do I get to the airport? An Xpress Shuttle in Burbank is a fast and affordable alternative to unreliable taxi cabs or expensive rental cars. Book your next Burbank airport shuttle with us!
For all your transportation needs in Burbank, CA, call Xpress Shuttle at 866-805-4234 today!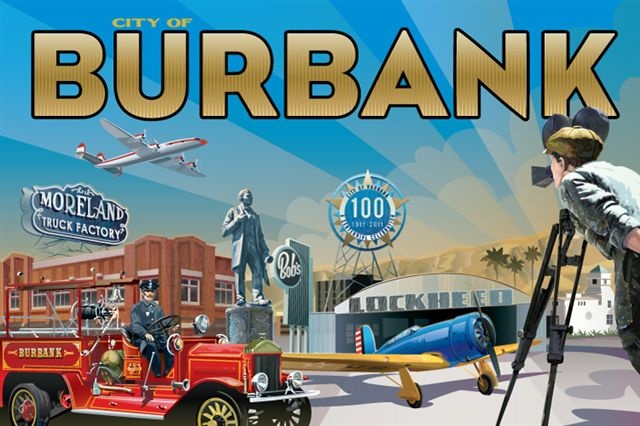 Cost-Effective Travel in Burbank
The one way to get rid of all your transportation worries is to hire a Burbank Airport Shuttle. You can use an Xpress airport shuttle service to travel from your home/office/hotel to the airport and bring you back home on your return trip. It's a more affordable alternative when compared to a limo or taxi cabs to Bob Hope Airport. It is also definitely a more convenient solution to driving back and forth & paying for airport parking. Xpress even provides Universal Studios shuttles and more in Burbank… a great deal for groups on vacation.
Burbank Airport Shuttle Transportation Options
There are different types of services you can choose from and we the Burbank Airport car service that's right for you, based on your personal choice and budget. The options available to you include:
Shuttle Van – A shuttle van to Bob Hope Airport in Burbank provides plenty of space for both people and luggage. This is a great option, for both groups of business travelers and families.
Luxury Sedan – While more expensive than our Burbank shuttle vans, a luxury sedan lets you travel in style. If you're looking to impress, our luxury car services may be the best option available.
Efficient and Safe Car Services
Regardless of whether you are traveling on business or vacation, you do not really want to be stuck on the freeways. Our Burbank Airport Shuttle drivers are not only highly experienced, but know all the best routes to get you to your destination in the least amount of time. This can really help take the stress out of your travel. When choosing a Burbank Airport Shuttle service, you need to be sure that you choosing the one with the best track record for efficiency and safety. That's Xpress Airport Shuttle – we provide the best car services throughout Burbank, Pasadena, Hollywood, and Los Angeles.
For all your transportation needs, call Xpress Shuttle at 866-805-4234 today!