---
2018 Rose Bowl Game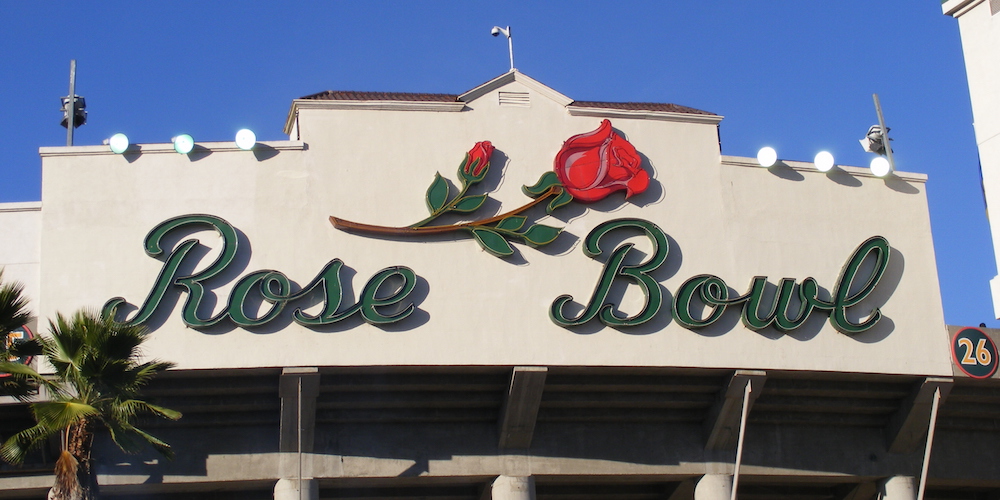 The Rose Bowl Game and the Tournament of Roses of Parade are always huge events every new year in Southern California. However, this year the Rose Bowl is one of biggest football games of the season. Unlike other years, this year's Rose Bowl is a college football playoff semifinal game between the #2-ranked Oklahoma Sooners and the #3-ranked Georgia Bulldogs. And the Rose Bowl winner will advance on to the BCS National Championship Game! It doesn't matter if you're a Sooner fan, Georgia fan, or just love the Rose Bowl Game every year, this is sure to be an incredible day of football.
The Rose Bowl typically pits the winner of the Big Ten Conference and Pac-12 Conference; however, since this is a CFP semifinal the Oklahoma Sooners and the Georgia Bulldogs were selected to do battle in Pasadena. The Oklahoma Sooners are the Big 12 Conference champions and the Georgia Bulldogs are the Southeastern Conference champions. This will be the first meeting between these two teams, but it's sure to be one to remember.
The Rose Bowl is set to take place on January 1, 2018 and kickoff will start at 2:10 PM. Rose Bowl gates open at 11:30 AM and pre-game activities start at 1:00 PM. As always the Rose Bowl Game will be played at the iconic Rose Bowl Stadium in Pasadena: 1001 Rose Bowl Dr, Pasadena, CA 91103.
Are you ready for the big game?
You may have your Oklahoma vs Georgia Rose Bowl ticket in hand, but you're not ready for the game until you book your shuttle. Since this is such a big game with so many out of town travelers, you may not know just how difficult it is to get to the Rose Bowl. Traffic is controlled in and out of stadium making it virtually impossible to get to the front gates by yourself. The Rose Bowl does provide dedicated shuttles to stops throughout Pasadena, but if you want to avoid parking in Pasadena or traffic, you're best option is an Xpress Shuttle. Xpress provides Rose Bowl shuttles to the Old Pasadena pickup and drop off point throughout day. This is the best option for anyone traveling from LAX, Ontario Airport, or hotels not near Pasadena shuttle stops.
Enjoy the game and book your Xpress Shuttle today.