Need a Stagecoach Shuttle for You and All Your Friends?
Headed to the Stagecoach music festival? Xpress Shuttle is the easiest way to get there on time and in style. Held each year at the Empire Polo Club in Indio, CA, the Stagecoach Festival offers a combination of music acts ranging from folk, country, bluegrass, & roots rock. Xpress Shuttle can provide Stagecoach shuttle services, car services, vans, & ride shares to make your next festival easy.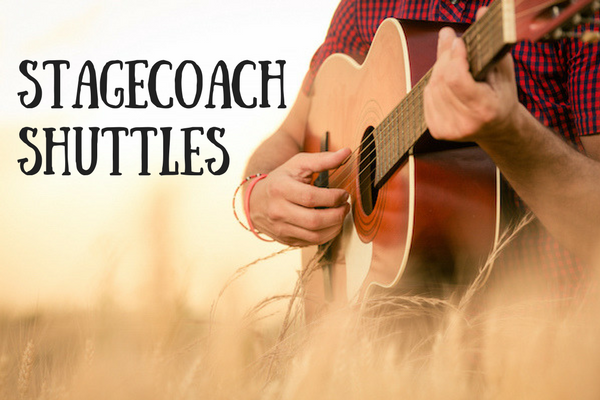 Our Xpress Stagecoach Festival shuttles are the most convenient way to get to the show. We provide transportation from your hotel to the Stagecoach Festival, to make sure you never miss a beat. We offer shuttle services in Indio, Palm Springs, Palm Desert, and more!
Avoid the stress of parking! Avoid driving in traffic with our Xpress Stagecoach shuttle rides!
Xpress Shuttle is the perfect option for anyone staying in a hotel off the beaten path. The official Stagecoach Festival city bus only services the major hotels in the area, but Xpress Shuttle can pick you up from anywhere! If you're staying at an AirBnb, our Stagecoach Xpress Shuttles may be the best option for you. We provides festival transportation from hotels, motels, AirBnbs, timeshares, and rental homes in Palm Springs, Palm Desert, Indian Wells, Indio, Rancho Mirage, La Quinta and more. Also, remember that the official Stagecoach Festival city bus passes sell out quickly, but with Xpress Shuttle you'll never be stranded again. We'll pick you up and drop you off anytime at Stagecoach! Book your transportation to Stagecoach today.
If you're coming Los Angeles or even flying in for the Stagecoach Music Festival, Xpress even has shuttle options for you! We offer shuttle services from airports and locations in Los Angles to your hotel in Palm Springs. Our airport shuttles to Stagecoach include LAX, San Diego International Airport, John Wayne Airport in Orange County, Bob Hope Airport in Burbank, Long Beach Airport, LA/Ontario International Airport, and Palm Springs International Airport.
Stagecoach Rules & Policies
General Rules
No Refunds or Exchanges. All sales are final.
All Ages Welcome.
Lobby/Terrace Doors open at 10am all 3 days.
Venue opens at NOON on all 3 days.
Show ends before midnight on all 3 days.
NO ins/outs.
RE-Entry for RV Resort patrons ONLY (venue to camping area).
Festival Parking is free.
NO RV parking in parking lots.
Parking lots open at 9:00am on all 3 days.
Line up and set times subject to change.
Everyone subject to search upon entry.
Food/Beverage & other items are sold at the venue for CASH only.
Stagecoach Wristband Ride Rules
On Entering Indio, CA
Everyone in your vehicle must have a wristband on their RIGHT wrist prior to arriving in Indio.
You will not be allowed within one mile of the perimeter of the venue without your wristband properly applied on your wrist.
Police check points will vary from one quarter mile to one mile outside of the Stagecoach Festival perimeter. Please have your wristbands on your wrist prior to your departure to the festival.
Entering the Stagecoach Venue
Wristbands are required at all times on festival grounds. You will be subject to ejection with no refund if you take off or tamper with your wristband for any reason. If you have an issue with your wristband please immediately report to security or customer service.
A person in possession of a wristband which been tampered with or altered in any way is subject to ejection from the festival grounds without refund.
If you really want to enjoy Stagecoach Festival, let us worry about getting you there with our Stagecoach shuttles. For all your festival transportation needs, call Xpress Shuttles at 866-805-4234 today!